Avel De Knight Exhibition 2017-19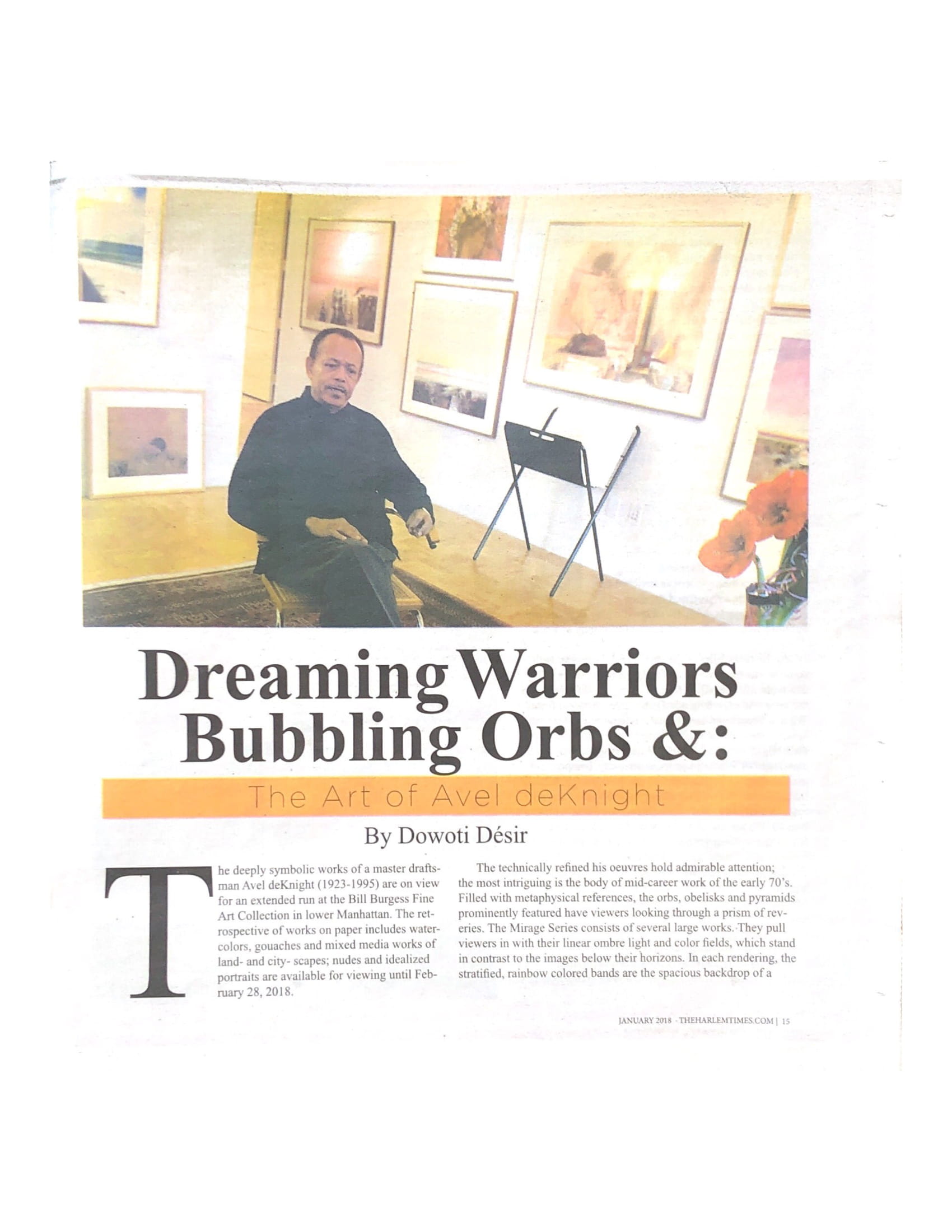 The current Avel de Knight Exhibition, which has been extended, was reviewed by The Harlem Times newspaper and appears below.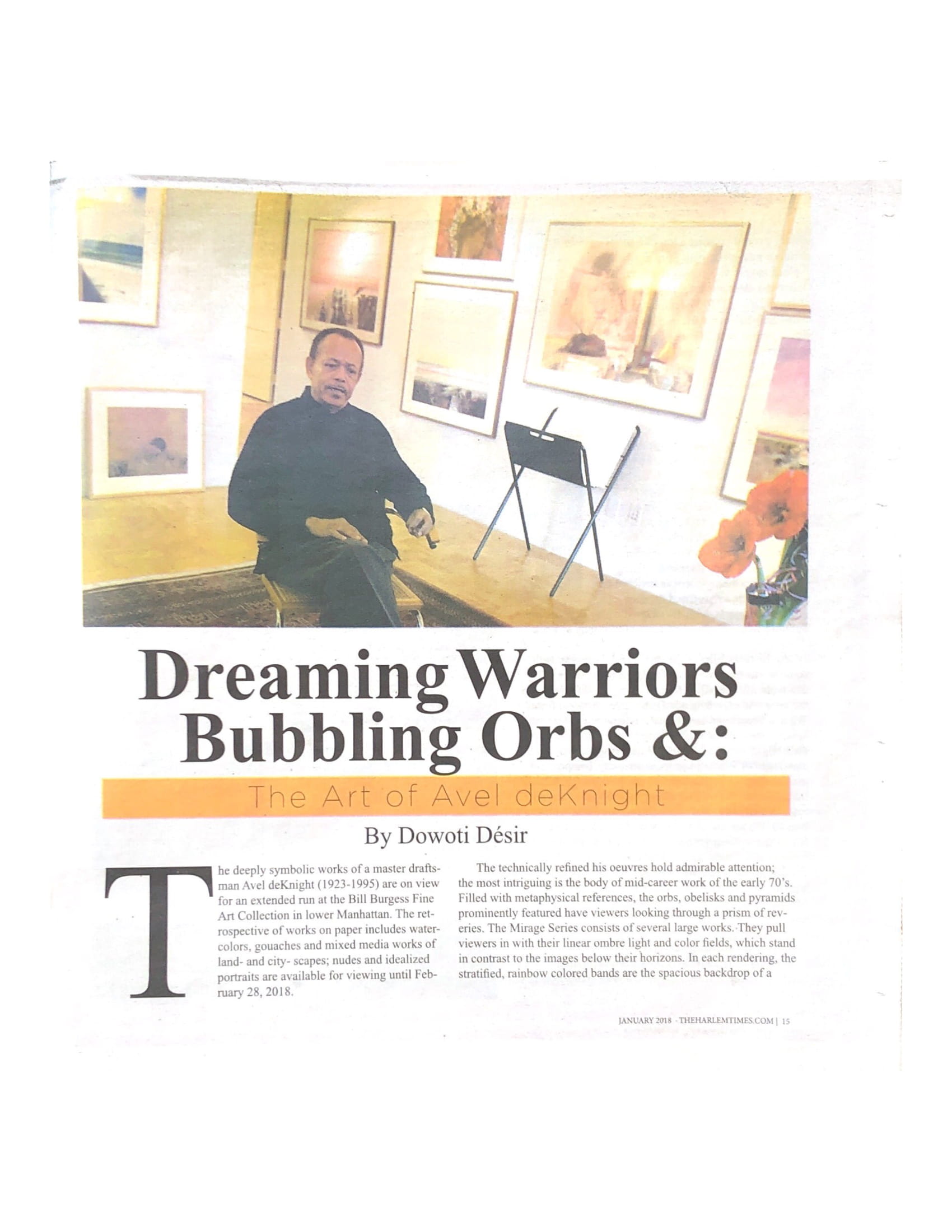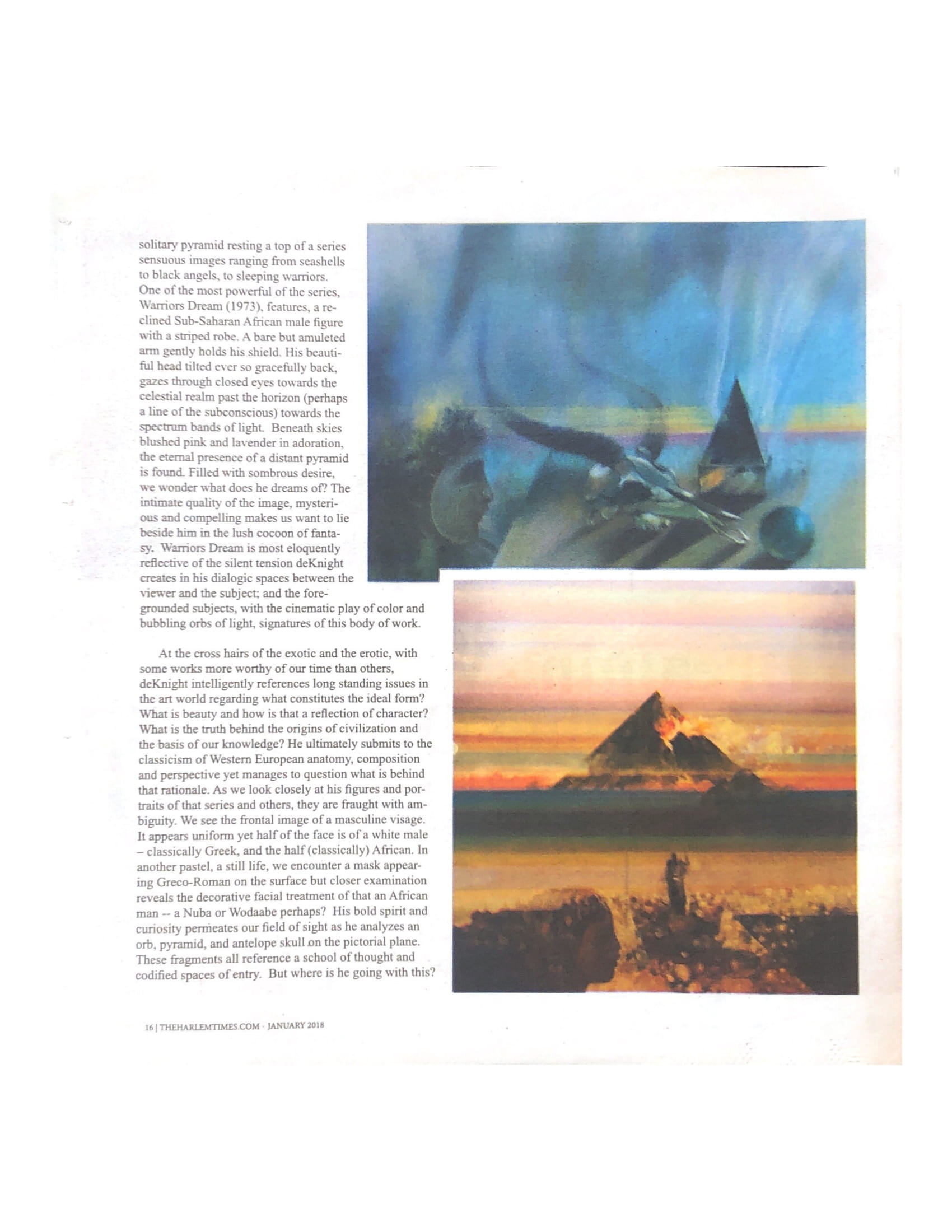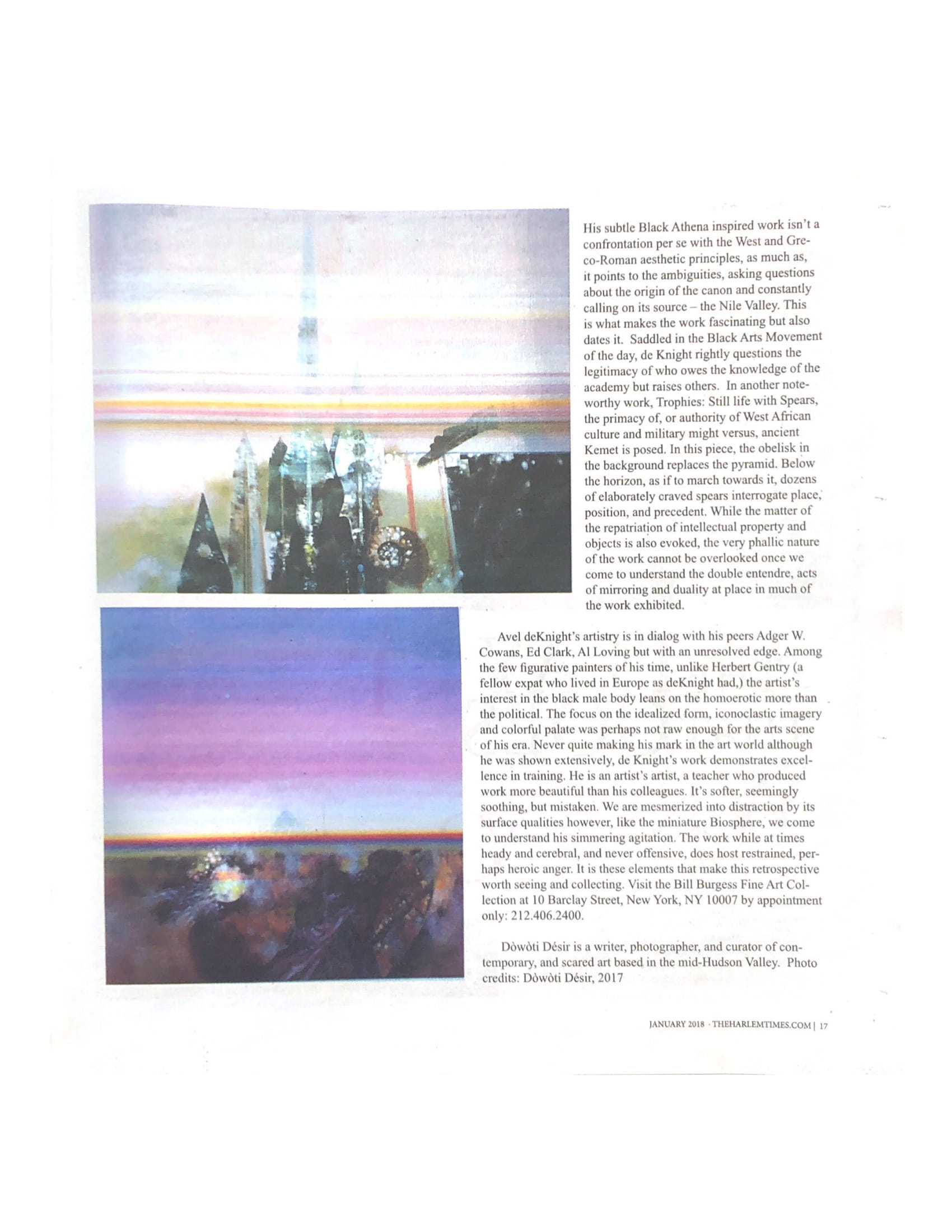 On Wednesday, November 1, 2017 from 5:30 - 8:30PM Burgess Fine Arts presented its major retrospective exhibition of artist Avel de Knight's (1923-1995) incredible artistic career and legacy.
See video of "A Conversation about the Artist: Avel de Knight" below with Stephen J.Tyson,Dr,artist and educator and Bill Burgess.
Louis H. Draper Exhibition 2017
The Opening Reception of "Selected Photographs of Louis H. Draper" at Burgess Fine Arts in our Wall Street area Gallery was filled with art enthusiasts and was captured by Fox News TV Chanel. Colleagues, family and former students of the artist were present to view photographs Lou depicted of famous, regular people and situations from locations around the world during the late 1950's to early 2000's.
Photographs from this Exhibition can still be viewed by special Appointment by calling the Gallery to arrange.